Welcome To In Flight Running!
Houston Run Coaching - 5K, 10K, Half Marathon & Marathon Training Programs
---
Listen To Coach Michael's New Web Radio Show "Fitness Momentum" Below
Load Up With Fitness & Running Tips Just In Time For 2015
Show Airs Live Every Friday @ 9AM Pacific - 11AM Central - Noon Eastern!
I am totally pumped about my new fitness and running live radio show and podcast, "Fitness Momentum" on the Voice America Health and Wellness Channel. Join me on the show along with special guests as we help navigate your way to losing weight, getting stronger, building muscle, fine tuning your nutrition and becoming the best runner you can be. Use the player to the left to check out episodes now or the links below to subscribe to the recorded Podcast of shows at my Voice America host page, Itunes and Stitcher. Tune in and rate and review the show on Itunes and Stitcher and email me at info@merlinofitness.com and let me know what you think so far!
---
2015-16 Marathon & Half Marathon Training Program Opens January 6th
First 50 To Register During Early, Early Registration Before January 18th Get Great Pricing & A Free Video Gait Analysis
Choose Your Race Goal - We'll Get You Ready!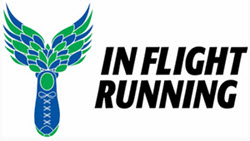 Early,early bird registration for our upcoming 2015-16 marathon & half marathon training season opens December 30th. The first 40 members to register early get our best available pricing and a free video gait analysis ($85 value). Early, early registration will remain open until January 12th or until we the first 40 register. Then registration will close until mid February and open back up at regular early pricing.

Training for our 2015-16 season starts on Saturday, May 30, 2014. Pick your goal races and we provide comprehensive on-line training schedules, great coaching and support to get you to the finish line line of your next race. If you register for our spring program or bundle spring with our marathon season training kicks off in mid February.

In Flight now offers the longest, continuous marathon training season in Houston at 40 weeks. Train for the Houston Marathon/Half, the early fall series races of major races (Chicago, San Antonio, New York, Marine Corps DC etc.) or winter races (Dallas, Vegas Rock n Roll, Houston, Miami, Sugarland, Woodlands, Austin, New Orleans RnR, Fort Worth etc.) Our long, 40 week season allows beginners to build a solid running base and veteran marathoners to train for earlier fall races like New York City and Chicago and run multiple races within the same training season.
Call us at 713.523.2577
Email us at info@inflightrunning.com
FAQs - Check out some frequently asked questions by other runners about our programs
Early registration now open! - Ready to lock down next year's training season at the best available price and get a free video gait analysis to work on your gait during the spring off season? Then register during our early, early bird registration before January 12th. The first 40 who register get the best available pricing and a free gait analysis ($85). We offer a 100% money back guarantee for the first 30 days of our program so you have nothing to loose!
Want to learn more about us get your questioned answered by owner/ head coach Michael Merlino? Then register for a free online live webinar where I review the In Flight program and answer viewer questions.

To Learn More About Our Programs Check Out This Info Webinar


---
In Flight's New 5K/10K Training Program For Walkers & Runners
Registration Opens December 30th - 12 Week Season Kicks Off January 13th
Group Runs/Walks - Tuesdays 6:00 PM - Saturdays 7:00 AM
Sign Up Before January 5th & Get A Free Video Gait Analysis ($85 Value)
Register Here While Spots Remain!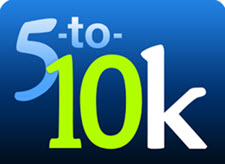 Kick off 2015 with a bang with In Flight Running's new 5K/10K training program. The new program launches on Tuesday January 13th. Get the same great support and coaching as our marathon/half marathon program with this 12 week program that welcomes walkers and runners of all skill levels and get you trained up for a 5K or 10K goal race in mid April 2015. Whether you just want to get off the couch and recommit to your fitness, run or walk your first race, return to the sport of running after a hiatus or improve your current 5K or 10K time this is the program for you!

The program includes 2 group workouts a week on Tuesday evenings and Saturday mornings, online training schedules accessible via a phone app, 10% discount at Houston area Fleet Feet sports running stores, dry fit training T shirt, online video running instruction series, coaches to help lead the way at group workouts and all the team camaraderie you need to reach your finish line.

Be one of the first 30 to register before January 5th & get a free video gait analysis ($85 value) from Coach Michael Merlino.

For more information or to register on-line check out the links below. Program is capped at 100 participatns so reserve your spot on the winter team now. If you have questions about our 5K/10K program email us at info@inflightrunning or call Coach Michael Merlino at 713.523.2577.

More Info

Early Register For The Fall Season Now! - Training Starts Tuesday January 13th