---
Merlino Fitness – Houston 
Fitness Training – Strength Training For Runners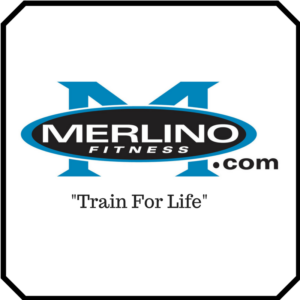 Before In Flight Running was born in 2004, Coach Michael Merlino left a corporate HR career and started his fitness journey in 1997 with the opening of Merlino Fitness.  Merlino Fitness has offered one on one fitness training, group classes, fitness workshops and corporate wellness seminars to Houstonians since then.
Other than coaching runners and marathoners, Michael continues helping clients of all fitness levels lose weight, build muscle, fine-tune their fitness and improve their sport with safe, effective and challenging strength training programs.  He works with many runners coaching them on running specific strength programs that improve running performance and minimize injury risk.
Along with his In Flight coaching duties he continues to train Houston area clients in their homes and a fitness studio located in the Timbergrove area just west of the Houston Heights.
For more information on Merlino Fitness training services, visit MerlinoFitness.com, contact Coach Michael at 713-523-2577 ext. 1 or email him at info@merlinofitness.com.
---
Fleet Feet Sports – Houston
Houston's Original Houston-Based Specialty Running Store


Houston-based and family owned, the Braden family's Houston area Fleet Feet Sports stores have been serving up running shoes and gear to active Houstonians since it opened it's Rice Village store in 1987.  The Braden family now owns and operates four Houston area stores including locations at Rice Village, Woodway/Voss, The Woodlands and Spring.
Fleet Feet specializes in all things running.  They offer gait analysis to help customers select the proper shoe and fit. Along with Houston's largest running shoe selection, they carry apparel, accessories, nutritional supplements and everything you need for great running and racing.
Name brands that Fleet Feet carries include New Balance, Brooks, Asics, Saucony, Adidas, Nike, Mizuno, Hoka, Newton, On, Lole, Moving Comfort, Balega, Thorlo, Feetures, Superfeet, Spenco, Sole, Garmin, Polar Timex, Tom Tom, Yurbuds, FuelBelt, Fitletic, FlipBelt, CamelBak and more.  Next time you need a new pair of shoes or running gear visit our friends at any Houston area Fleet Feet store for great customer service and selection.  Tell em Coach Michael from In Flight Running sent ya!
---
Brooks Running
Run Happy With Shoes & Apparel From A Running Industry Leader

Founded in 1914, Brooks is a subsidiary of Berkshire Hathaway Inc. Their global headquarters in Seattle supports nearly 700 employees worldwide and business in more than 50 countries.
Brooks makes running shoes, apparel, sports bras, and accessories and is truly a "running company".  Brooks believes a run can flat-out change a day, a life and the world.
The company works hard to provide customers award-winning products, best-in-class service, and a Run Happy spirit that celebrates the truth and joy in running. The company is committed and passionate with a sole purpose to inspire everyone to run and be active.
Check out the full line of offerings from Brooks at Brooksrunning.com and all Houston area Fleet Feet Sports running stores.
---
Advocare Nutrition
Nutritional Supplements For Weight Managment, Optimal Health & Improved Performance Since 1993, AdvoCare® has been a world-class nutrition company specializing in health and wellness, weight management, vibrant energy and sports performance. Their products are formulated by an elite Scientific and Medical Advisory Board with over 200 years combined experience in pharmacology, toxicology, nutrition, sports performance and pediatrics. Advocare has a multitude of product endorsers that include professional athletes, champion amateur athletes, and acclaimed entertainers.
As a certified fitness trainer of 20 years and a running/marathon coach of 18, I can proudly say that I have experienced the benefits and quality of Advocare products with my own training since I became a distributor way back in 1997.   I personally use and recommend Advocare nutritional products to my fitness clients and runners. They offer high-quality nutritional products that help manage weight, optimize wellness and improve athletic performance.
My favorite products for runners include Post Workout Recovery, Nighttime Recovery, Meal Replacement Shakes, Spark energy drink, Rehydrate sports drink, Rehydrate gels and Omegaplex.  Have questions about which products may work best for you? Then contact us at 713-523-2577 ext. 2 or email us at info@inflightrunning.com
For product information or to purchase Advocare products visit our distributor website here.
---
Run In Texas
Fun & Challenging Races "Off The Beaten Trail"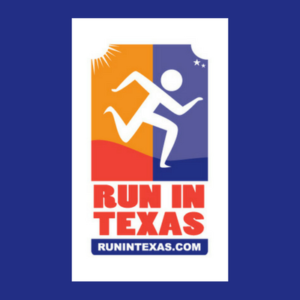 When I ventured north of Houston a few years ago to the woods of Lake Houston Wilderness Park to run the Chupacabra Night Time Trail Run, I was instantly hooked. Running in pitch darkness through the woods with a headlamp seemed a little crazy but a post race party with craft beer and Texas barbecue made it well worth the mud caked running shoes and a couple of falls on the way to the finish line.
The Run In Texas formula is a simple one: create sweet, "off the beaten trail" running experiences across Texas that offer a great run and a hell of a good post race party with friends.  Each race is wrapped around a cool theme with craft beer and BBQ or tacos waiting for you as your reward at the finish line.
The company was created by Bill and Karen Gardner, both avid runners with a passion for memorable races. Bill is an accomplished ultra-marathon runner, including a sub-24-hour finish at the Western States 100. Karen has completed about two dozen marathons and 50k trail runs. Both have run races in amazing places and have woven that spirit into the 20 plus races they offer each year across the great State of Texas.
If you are looking to get the heck out of the city for a cool race look no further than one of the many served up by our good friends at Run In Texas.  In Flight is also a proud sponsor of the Run In Texas Houston area races including the Chupacabra Houston 5K/10K Night Trail Run help every May and the Galveston Sand Crab 5K/10K Night Beach Run held every August.
---
Corner Bakery Cafe – Yale Drive Location – Houston
Our Group Run Homebase & Breakfast Place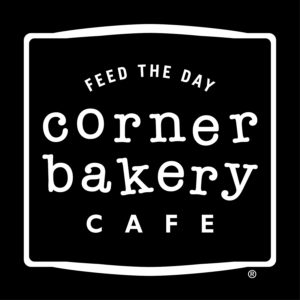 Inspired by great fresh ingredients, their original, small neighborhood bakery on a corner in downtown Chicago opened in 1991 and began creating artisan bread and freshly baked sweets. Neighbors began to ask us for sandwiches made with that fabulous bread, followed by homemade soups and salads, and even made-to-order scramblers.
Today, the Corner Bakery Cafe continues to fulfill the needs and desires of customers with a menu of ingredient-inspired, prepared-to-order food. Proudly serving breakfast, lunch, and dinner all day long.
The Houston Yale Drive location also acts as the In Flight Running home base with most group runs with our "Launch" 5K/10K and "Distance" Marathon/Half training groups originating from the Cafe. The added convenience of having fresh food and coffee available along with a 10% member discount makes this partnership a win-win! 
---