---
Personal 1 on 1 Run Coaching With Coach Michael Merlino
Improve With Training Runs, Track, Hills & Strength Workouts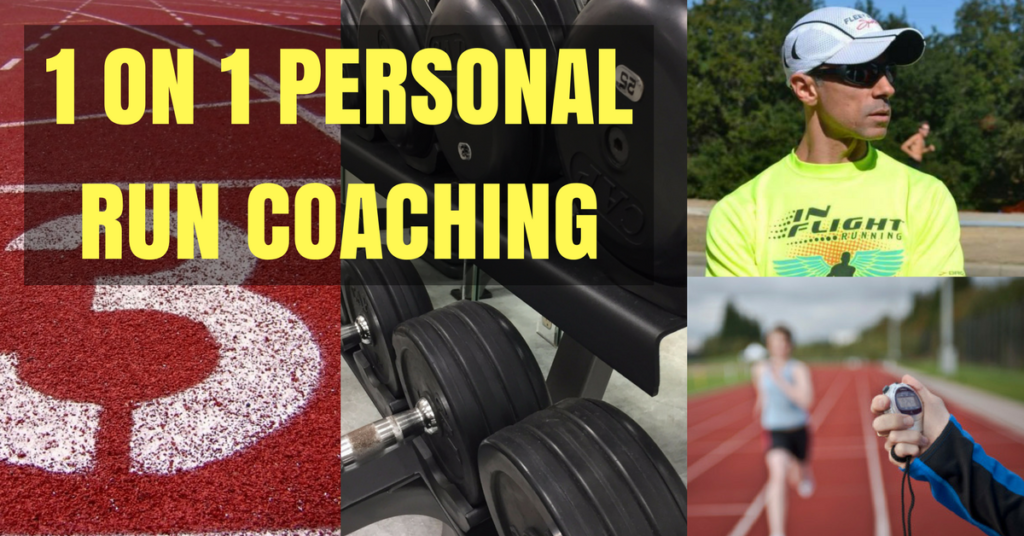 Our Houston area Distance and Launch 5K/10K group run coaching programs offer full access to Head Coach Michael Merlino via training runs, phone, and email.  But some Houston runners just don't have a schedule that allows them to train with our running groups or some may want or need more personal instruction to improve their running much faster.
So In Flight Running offers one on one, hour training sessions with Coach Michael which include general training runs, track/speed workouts, hill training workouts or strength training sessions to help improve running form, performance, and pacing. Based on the goals of a runner, getting face to face feedback and Coach Michael's initial assessment, a comprehensive plan of training sessions is formulated based on what training areas the client needs the most to improve. Race or a general training schedule is also included for all clients who train 1 on 1 with Coach Michael.
Training sessions can be purchased in a block of sessions or billed on a monthly based on the number of sessions needed per week. Most clients train 1-2 times per week with a mix of running and strength sessions. Training locations include the private fitness studio Coach Michael trains at in the Timber Grove area (just west of the Houston Heights) or at a variety of running trails and 400m tracks located inside the 610 loop.
Personal run coaching allows a runner to get more instruction, discuss strategy during every workout, work on fine tuning running form, improve strength, address weak links and improve much faster.
If you are interested in personal 1 on 1 run coaching with In Flight running, coach Michael offers a free 1-hour consultation to discuss your running goals, give you more information on this service and help formulate a recommended training program.
How To Get Started With 1 on 1 Sessions
We will send you a link to complete a runner profile with the information we need to prepare for your free consultation

Coach Michael will contact you within 24 hours of receiving your profile to book your 1-hour consult
Have questions about 1 on 1 run coaching sessions?  Then type your question in the chat box to the right, email us at info@inflightrunning.com or call us at 713.523.2577 ext. 2.