---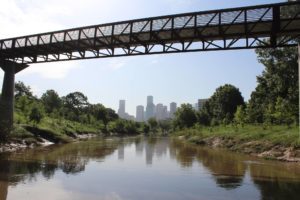 The question is where do we not run in Houston and Southwest Texas?  With over 300 running routes ranging from 3 to 22 miles along varied Houston terrain, inner loop streets and city, county and state parks, we can get you ready for any race goal any time of the year.  Below are some of our flagship home bases where our training runs originate from along with the types of runs and workouts we offer at each location.  For Saturday endurance long runs, we rotate through 10 different sets of Houston area, inner 610 loop routes so you never get bored and get an "on the run" tour of the Great City of Houston.
---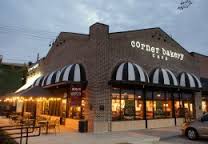 Long Run Homebase #1
Corner Bakery Cafe – Heights Location – Yale Dr.
Days: Saturday mornings
Start Times: 6:00 AM in season – 7:15 AM spring
Mileage: 3 – 22 miles based on race schedules
Most of our long runs originate from our Corner Bakery Cafe meeting place location on Yale Drive in the Houston Heights area.  The Corner Bakery is conveniently located close to downtown on Yale Drive just south of I10.  This location is great, has plenty of parking and allows access to many nearby running routes along White Oak Bayou, Buffalo Bayou Park, TC Jester trails, Memorial Park, the Historic Houston Heights area.
---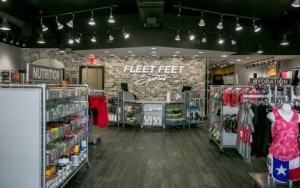 Long Run Homebase #2
Fleet Feet Running Store – Rice Village – Rice Blvd 
Days: 2nd Saturday every other month
Start Times: 6:00 AM in season – 7:15 AM spring
Mileage: 3 – 22 miles based on race schedules
About once every other month on the second Saturday of the month, our group runs originate from the Rice Village Fleet Feet running store.  Early morning Saturday group runs from this location offer plenty of parking and routes in West University Place, Rice University running trail, Hermann Park, Brays Bayou hike and bike trail and the University of Houston area.  Active In Flight members also receive a 10% discount during their training season and 20% off when they attend Saturday group store runs.
---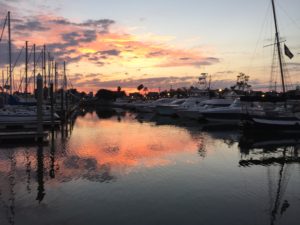 Long Run Road Trip #1
Annual Kemah/Seabrook Run
Days: 1st Saturday of October
Start Time: 6:30 AM
Mileage: 3-22 miles based on race schedules
Once a year we move the entire Saturday group long run operation down to the shores of upper Galveston for our annual "Conquer the Bridge Run".
Both the Distance Marathon/Half Marathon group and the Launch 5K/10K group team up to run this scenic trip over the Kemah bridge, along the scenic, seaside waterfront of Toddville road and to the far shores of the Seabrook nature trail system to the oceanfront of Pine Gulley Park.  This In Flight Running member favorite trek to Kemah/Seabrook usually signals the arrival of cooler weather and the halfway point of the training season for the Houston Marathon & Half Marathon held in January.
---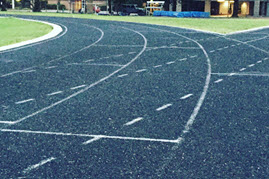 Track Interval Workouts
Memorial Park Track – Across From Tennis Center
Days: Mondays
Start Times: 5:20 AM 
Workout: 10 min warm-up & 50 min workout
Regardless of skill level or current pace per mile, all runners can benefit from safe and effective track workouts.  In Flight's track workouts are held at the Memorial Park track on Mondays.
All workouts are written and planned with varied progressions depending on the date of your goal half marathon or marathon.  For example, those training for the Chicago Marathon may have an entirely different track workout than those training for the Houston Marathon which comes later in the marathon training season.  A variety of running drills and interval workouts are used to keep workouts challenging and effective. The focus is to help members become much more efficient runners by improving form and technique, foot cadence, speed, pacing, running economy and leg turnover. Interval distances range from 200 meter to 1600 meter (1 mile) repeats with active and standing recovery between sets.  Longer distances repeats are incorporated as runners inch closer to their marathon or half marathon date to sharpen the legs for race day.  When consistently performed, these workouts will really help improve any runner's pacing and a chance at earning a new personal best at the 13.1 and 26.2-mile distance.
---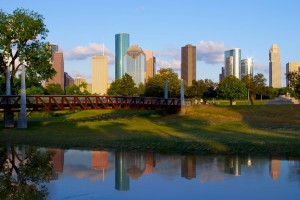 Hill Training Intervals
Buffalo Bayou & White Oak Bayou Trails
Days: Wednesdays
Start Times: 5:20 AM 
Workout: 10 min warm-up & 50 min workout
Most hill training interval workouts are at held at various, hilly courses along Buffalo Bayou Park and White Oak Bayou inside the 610 loop and just west of Downtown Houston.  Locations vary and utilize inner loop bridges, overpasses and hilly bayou trail segments to get more sustained incline work in to prepare runners for the hilly terrain they may experience on the race course.  During the season we cycle through 6 varied hill training circuits of .5 miles to 1-mile repeats that include rolling hills, gradual uphill and gradual downhill slopes.  These are free wheeling and fun interval workouts that are run at 5K to 10K pace with standing recovery between sets.  Hills are "speedwork in disguise" and help build strength and power in the legs to endure the long marathon training season and make runners race tough.