---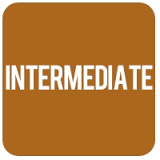 If you have raced beyond the 5K and 10K distance, have completed a few double digit races and are still looking to improve your race times we would consider you an intermediate runner. Intermediate runners are those who usually have a higher fitness level, are running 30+ miles a week, running 4-5 times per week and are more experienced at road races at any distance.
If you fit this description and are looking for a training group that can help you fine tune your running and take it to the next level, In Flight can help you get there.
Many of our runners have come through our own ranks, started as true newbies and are now at the intermediate level.  They continue to train hard to reach that new personal best or maybe inch closer to that elusive Boston qualifying time for their gender and age bracket.
We have found that the more experienced runner needs coaching just as much as the beginner does to fine tune their running and become the best runner they can be on race day.  The pros need a coach and teammates to run with and so do more experienced runners.
If you are an intermediate level runner here are the programs we offer that may interest you:
Distance Half Marathon/Marathon Program – The distance program trains you for whatever goal race you have on your calendar. Pick your race and distance and we can help you train with online training schedules, the mileage and frequency you need and over 300 long run routes in the Greater Houston area to challenge you.
Enrolling In Our Distance Interval 1 or Interval 2 Training Tiers Adds Track & Hill Workouts – No way around it. If you have goals to get fast you must incorporate and practice running faster.  That takes speed training and hill training interval workouts to get there.  Our Distance program offers an Interval 1 tier that adds your choice of a Monday track workout or Wednesday hill workout. Our Interval 2 tier adds both track and hills each week. Interval workouts are planned with safe yet challenging progression. All workouts are coached and include interval work on a track or hilly terrain from interval distances ranging from the 200 meter to

1600 meter (1 mile) repeats. If you have the need for speed enrolling in Interval 1 or Interval 2 will get you there faster!
Have questions about what program is right for you and where to start?  Then type your question in the chat box to the right, email us at info@inflightrunning.com or call us at 713.523.2577 ext. 2. so we can help.
---