---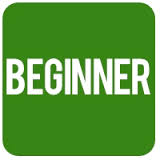 Way back in the 1970s the sport of running really started taking off. I think they called it jogging back then.  Then in the 1990s long distance running really kicked into gear as the half marathon distance was added to the mix at the national level. Since then the growth of the sport of running has exploded and the number of race choices worldwide at any distance has grown too.
We have found that runners who are new to the sport of running really need coaching and the power of a training group to help them start off on the right foot, avoid injury and grow with the sport.  In Flight was built on making the beginner runner at any distance feel welcome, unintimidated and a part of the team no matter their skill level or pace.
So if you are currently a walker wanting to transition to running, new to the sport of running or returning to the sport after a long break and starting over we have your back with training programs that can help you learn the sport from the ground up and have the confidence you need to excel.  Train with us and learn the sport with supportive coaches and teammates.
If you are a beginner runner here are the programs we offer that may interest you:
Launch 5K/10K Program – This 13-week training program is offered during 3, 13 week seasons each year (winter, spring/summer and fall).  Launch was designed primarily for walkers, walk/runners and beginner runners training for the 5K (3.1 mile) and 10K (6.2 mile) race distances.  Most of our members in this group want to transition from walking to running or improve their race times at the 5K or 10K distances. If you are a beginner and not looking to train up for a longer distance race Launch is for you!  We offer 7 levels of training schedules so almost anyone at any fitness level is qualified to train with us.
Distance Half Marathon/Marathon Program – If you have your eyes on completing your first half marathon (13.1 miles) or marathon (26.2 miles) our Distance program can get you there faster than you think!  In Flight has had great success getting first-time halfers and marathoners ready to toe the line and earn that long distance race medal.  We do highly recommend training with our Launch group for at least one season leading up to the start of our Distance season which starts in late May each year.  We also recommend being able to continuously run a 3 mile run at least 3 days per week before participating in our Distance program. But if you are a newbie at the long distance game don't worry. You won't be alone and we offer to same great support to every member regardless of skill level.
Have questions about what program is right for you and where to start?  Then type your question in the chat box to the right, email us at info@inflightrunning.com or call us at 713.523.2577 ext. 2. so we can help.