---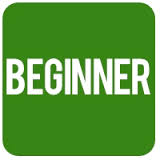 Way back in the 1970s the sport of running really started taking off. I think they called it jogging back then.  Since then the growth of the sport of running has exploded and the number of race choices worldwide at any distance for both beginners and more experienced runners has grown too.
We have found that runners who are new to the sport of running really need coaching and the power of a training group to help them start off on the right foot, avoid injury and grow with the sport.  In Flight Running was built on making the beginner runner at any distance feel welcome, unintimidated and a part of the team no matter their skill level or pace.
So if you are currently a walker wanting to transition to running, a walk/runner, new to the sport of running or returning to the sport after a long break and starting over we have your back with training programs that can help you learn the sport from the ground up and have the confidence you need to excel.  Train with us and learn the sport with supportive coaches and teammates that will keep you heading to your next finish line.
If you are a beginner runner training at any distance our Spring or Regular season membership below is your ticket to running success. Check out the links below for more info or to register.
Spring Season – February 24 – May 26, 2018 – This 14-week group program training welcomes runners of every skill level who are training for distances from the 5K to marathon level.  Our spring program includes a Tuesday evening and Saturday morning group run.  Tuesday night is "pick your workout night". Choose from a group training run of 2-8 miles or an interval workout (track or hills). Once a month we also offer a short workshop session on a running topic including running form, stretching, strength training, nutrition, how to run your own interval workouts and more.  Afterwards, we head to a nearby pub, ice house or restaurant for a group happy hour.

Saturday morning we offer fully fluid supported longer runs (iced down water and Gatorade) every 2 – 2.5 miles along courses. Drop your keys at our homebase

 in the Heights and head out with the pack for a 3 – 20 miler.  Post workout, take 

advantage of our sports massage service for $1 a minute on the table from our team therapist Fredys Romero.
Regular Season – June 2, 2018 – February 16, 2019 – This 38 week group training program is our primary summer and fall training season in Houston.
Have questions about any of our training seasons or programs and which one is right for you?  Then type your question in the pop up chat box to the right, click here to send us a question on our contact us page, email us at info@inflightrunning.com or call us at 713.523.2577 ext. 2.