---
Thanks For Visiting! Take A Video Tour Of Our New Website Below!
Coach Michael Merlino here.  I'm the Founder & Head Coach of In Flight Running.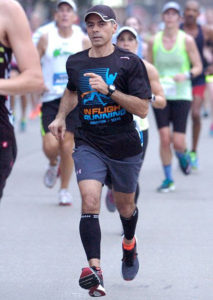 We've been around for 12 years coaching runners here in Houston Texas to on improving their running and getting race ready. If you live in the Greater Houston area we would love to have you on the In Flight Running Team training for your next finish line.  We welcome runners of all skill levels.  With an In Flight membership, you can train for any distance from the 5K to Marathon level, get the awesome support you need, meet and train with fellow runners who love to run and receive the professional coaching and personal attention you need to succeed with the sport.
Beyond group and one on one run coaching in the Houston area, we also offer online coaching so no matter where you roam on planet Earth you can tap into our run coaching services.
So take the website for a spin, explore our run coaching programs, check out our free resources, follow us on social media and subscribe to our email news & updates.  If you have questions while browsing the website, look for my pop-up chat window to the right and fire away.  If I'm online I will answer your question almost instantly. If not enter your email address and I will shoot you a response back within one business day.
For a rundown of our most popular Houston and online training programs for runners, check out the info and links below.  Thanks for stopping by!
Coach Michael Merlino
Founder, Head Coach
In Flight Running
"Take your running to new heights!" TM
---
Launch – Spring/Summer 5K/10K Training Program
Houston – April 18 – July 22, 2017 – Registration Closes April 30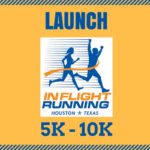 Train for a goal 5K or 10K in just 13 weeks.  We offer 3, 13 week programs for winter, spring/summer and fall seasons. Our next Launch season starts on April 18th and runs through July 15th. Launch is a great way to get in shape, learn how to run for the very first time, safely return to the sport of running following a recent layoff, improve your 5K or 10K time or lay down a solid running foundation before attempting the marathon or half marathon distance. Walkers and walk/runners are also welcome in the Launch program so anyone is qualified to train and get fit with us!
  More Info     
  Program Benefits & Cost     
  Join Now
---
Distance – Marathon/Half Marathon Training Program
Houston – May 27, 2017 – Feb 17, 2018 – Registration Closes July 31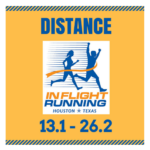 Our 38 week training season starts in late May and runs through mid-February 2018.  You choose the 26.2 and 13.1-mile races you want to train for and we'll help you get trained and ready with supported Saturday long runs, interval training track and hill workouts and online training schedules accessible via a smartphone app. Train for our hometown Houston Marathon/Half Marathon or any other marathon or half marathon on Planet Earth right here in Houston.  For more info, program benefits and cost check out the links below.
  More Info     
  Program Benefits & Cost     
  Join Now
---
In Flight International Run Team – Online Run Coaching Group
Join Now For Free During Our Pilot Program!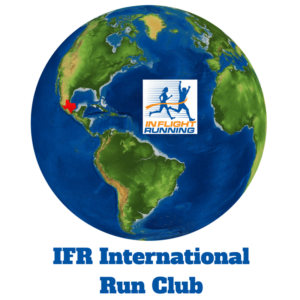 Join our new online run coaching program for free during the kickoff of our new pilot program.  The In Flight International Run Club is a worldwide, membership-based, online running community led by Houston Texas based Running Coach & Fitness Trainer Michael Merlino. The group offers coaching on training techniques, running form, race strategy, nutrition, weight management, strength training, flexibility, injury prevention, improved performance, overall health, nutritional guidance and more. The foundation of this diverse group of runners is built on a private Facebook group and includes daily coaching posts, live & on-demand video training and weekly coach Q & A sessions.  To join now and be a part of this free, pilot program go to the link below and sign up today!


  Join Now