---
Meet Helen Matthis: Nurse – Runner/Marathoner
How She Used The Sport Of Running To Gain Optimal Health & Overcome Adversity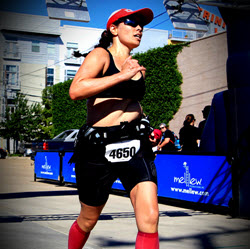 "It seems I have struggled with my weight for as long as I can remember.  In an effort to get into better shape, a friend introduced me to running. I leisurely ran a 5K, a 10K and muddled my way through a half marathon.  Then, life happened.  My mother became ill and I stopped. As the years went by I moved further and further away from being healthy. By my mid-thirties I found myself weighing nearly two hundred and forty pounds. I was mentally and physically tired and was showing signs of elevated blood pressure and blood sugar.  I knew as a nurse, I needed to make a change for my family, my patients and myself."
"As part of my journey to better health and wellness, I remember finishing that 13.1 mile half marathon distance and wanted to experience running a marathon.  One of the doctors I work with encouraged me to sign up for the Houston Marathon lottery.  I got in, it was ON and the rest is history, However, from my experience at the half marathon distance, I knew I needed the training and confidence to attempt it.  I began researching for a true marathon training and run coaching program and found In Flight Running." READ MORE 
---
Meet Robert Thompson: Civil Engineer – Runner/Marathoner
Age is Relative & How Making Small Changes With Your Running Add Up To BIG Results!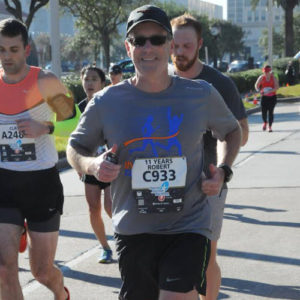 "Joining In Flight has been a great experience for me. I've met a lot of great people to train with for Saturday long runs and weekly track workouts. In Flight has put me on an entirely new trajectory with my running."
"I started running marathons about 17 years ago. My personal record (PR) was accomplished at my third marathon and since then I have run about twenty more. I would try and try to get back to that same level over the years but just could never get there. I turned 50 a couple of years ago and was starting to have doubts that I could ever do it. Last year I decided to try something new and joined In Flight Running. Having run for so many years, I had a lot of habits and practices that I needed to discard so I just decided to give Coach Michael's In Flight Running program a shot."  READ MORE
---
Meet Rod Brown: Engineer – Runner/Marathoner
Coaching, Support, and Camaraderie = Running Success!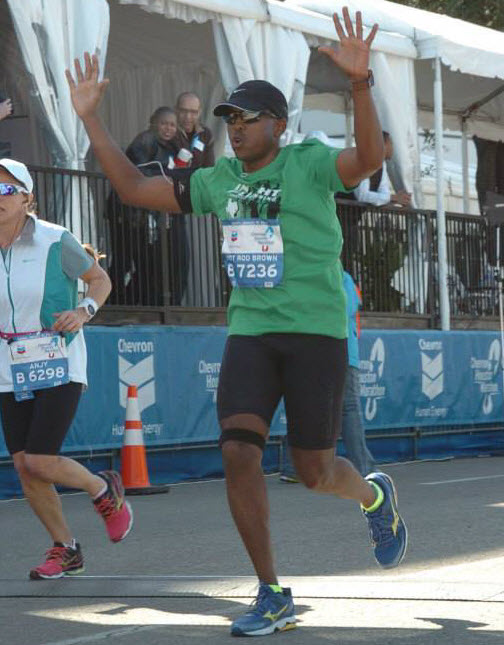 "I joined In Flight Running in 2012 to obtain proper marathon training and coaching before embarking on my first full marathon.  I had been running for 16 years prior to that, but I did not understand the intricacies associated with long-distance running."
"After doing some research online, I decided on In Flight Running.  It has been the best decision I have made to advance my running skill set!  The experience has been much more than I originally expected.  In addition to structured training programs and personalized coaching I have built a wealth of knowledge, guidance, and bonds by training with my fellow runners in the group."

"The benefits are truly unlimited and without the coaching and support, I would have never completed my goal of finishing a marathon!  I encourage any runner novice or advanced, that is looking to improve their running skills to consider In joining In Flight Running!"
---
Meet Lisa Tennant: Accountant – Walk/Runner – 5Ks & 10Ks
Structure, Accountability & Group Support Got Her Off The "Launch" Pad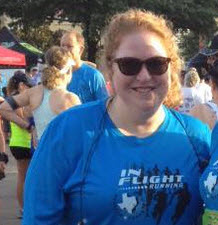 "Like most busy adults, life got in the way, and I became more and more sedentary.  A couple of years before a milestone birthday, I decided it was time to put the excuses on the shelf, and start moving again.  I wasn't meeting my goals working on my own and stumbled across the In Flight Launch 5K/10K program on the internet.  The description of the program made it seem very inviting and unantimidating."
"I completed my first 5K, as a walker, and have been pushing myself further with each session.  The incredible support and amazing coaching staff made the program a great fit for me.  The training schedules allow me to train, on my own, or with group runs, whenever I choose.  Through In Flight's Launch program, I've made lifelong friends, have improved my fitness level greatlyl and continue to participate in numerous 5K races every year."
---