---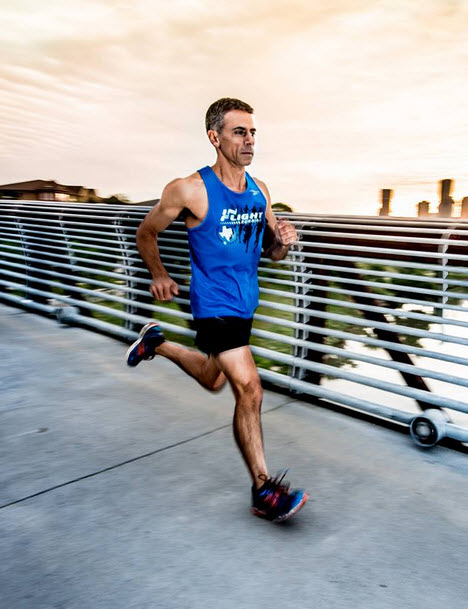 Michael Merlino – Founder, Head Coach
In Flight Running 
In Flight Running is owned and operated by Houston running coach and personal fitness trainer, Michael Merlino. He started his career in the fitness industry when he founded Merlino Fitness in 1997 following 10 years in corporate Human Resources.  Michael has 20 years of experience as a professional fitness trainer and 18 years as a running and marathon coach. He is certified nationally as a running coach with the RRCA (Road Runner's Clubs Of America).
After catching the running bug in 1999, Michael trained for and finished his first marathon. From 2000 to 2002 he continue running marathons and became a charity marathon coach for The Arthritis Foundation's Joints In Motion Marathon Training Program. In that role, he coached and assisted Greater Houston area walkers and runners who fund raised for the foundation, trained for and finished the Honolulu, Hawaii and Dublin Ireland Marathons.
During the early years of his personal marathon training and run coaching career, he found that group training programs that truly catered to the personal needs of runners of every skill level were lacking in the Greater Houston area.  He founded In Flight Running in 2004 in hopes of creating a run coaching program and training experience that was built around a much higher level of support and coaching that truly welcomed runners of any skill level including first time marathoners and half marathoners. READ MORE 
---
Larry DeSpain – Assistant Head Coach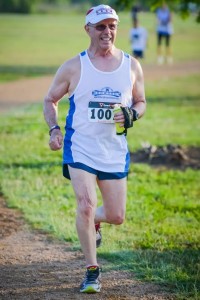 Larry joined In Flight Running in 2013 after six years with Fort Bend Fit. In Fort Bend Fit, he was an assistant coach for four years and the 5K/ 10K coach for two seasons. He joined the Chevron Houston Marathon's Run For A Reason program his first year and has volunteered and solicited donations for the Snowdrop Foundation ever since.  
Larry was a member of the varsity track and field team at the United States Merchant Marine Academy, but he was a sprinter, not a long distance runner. In the mid-70's he was challenged to run three miles a day at lunch time and then started entering 5K's and 10K's in the late 70's and early 80's. Unfortunately, in 1985 he tore his ACL playing tennis, and the doctor recommended that he cease running on hard surfaces. He followed the doctor's advice and continued to play tennis but stopped running. In 2005 he ruptured his Achilles Tendon playing tennis and decided to retire from that sport. While rehabilitating from the ACL repair, he began running on a treadmill and an indoor track without incident, so he decided to start racing again.
His son-in-law ran the Chevron Houston Marathon in 2007 and suggested (challenged) Larry to do the same for 2008. Larry committed to run a half marathon and joined Fort Bend Fit in 2007 to train. At one of the Saturday morning seminars, Kevin Kline presented the Snowdrop Foundation as one of the Run For A Reason charities. The Snowdrop Foundation is a pediatric cancer charity that benefits the Texas Children's Cancer Center in Houston, TX. They provide funds for research, fund a research endowment, and provide scholarships to high school graduates who have fought or are fighting cancer. They also visit the hospital several times a year for different events.
Larry signed up to raise donations for the Snowdrop Foundation in 2007, has been one of their top fundraisers every year since and has been one of the top three Run For A Reason Individual Fundraisers since 2010. He was recently named the top overall individual fundraiser for the 2017 Houston Marathon.  In 2012 Larry started the Bling for Bravery program where he collects finisher medals from different races all over the world, replaces the ribbons with specially designed Snowdrop Foundation Ribbons and distributes them to pediatric patients at the Texas Children's Cancer Center to reward them for their bravery and courage. From the responses of the patients and their families, he has started referring to it as putting big smiles on little faces!
2014 was Larry's first year as a coach with In Flight Running. In 2015 he was selected to be one of the Assistant Head Coaches. He is currently coaching In Flight's Marathon/ Half Marathon group as well as assisting with the "Launch" 5K/10K training group in Houston, Texas.
---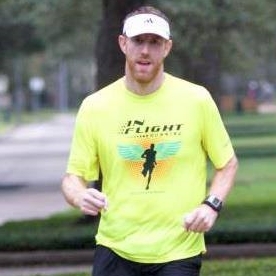 Dan Walmer – Assistant Head Coach
Dan Walmer has 9 years of experience as a runner, and 4 years as a coach. He is a certified running coach with the RRCA (Road Runner's Clubs of America), Assistant Head Coach for In Flight Running and currently, a national online coach for the Lupus Foundation of America's Team Make Your Mark Program.
Prior to coaching with In Flight Running, he was a marathon coach with the Team In Training Program, the national endurance sports fundraising program for the Leukemia and Lymphoma Society. He has trained runners for the Chicago Marathon, New York Marathon, Nike Women's Marathon, and the Vancouver Marathon through TNT's running and fundraising program.
He began running in 2006 upon being diagnosed as a diabetic, and through weight loss and monitoring his diet, got his diabetes under control.  Recently diagnosed with Lupus, this autoimmune disorder has thrown another wrench into the works, but Dan is working to overcome it and help raise awareness for the disease.
His passion is for seeing people come to love running and the health benefits of running as much as he does! He has worked for 17 years in the non-profit community of Houston, primarily helping low-income youth and families through education and vocational programs.  He has completed 41 marathons and 28 half marathons, with personal bests of 3:46 and 1:44 respectively.  Dan has also discovered a love for events that go beyond the traditional marathon distance, completing three 50 mile ultra races, and three marathons in three days around lake Tahoe.  For those of us who can't run faster than others, there is a love for being able to run longer and Dan believes "Distance" is the great equalizer.
Dan currently works as a grant program coordinator at MD Anderson Cancer Center and is still 
active in raising money for cancer and lupus research through running. Dan assists with In Flight's Distance Marathon & Half Marathon training program in Houston Texas.
---