---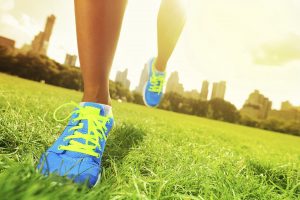 Spring break has come and gone and for those who plan on running a marathon or half marathon this fall or winter, it is not too early to get things into motion. In Flight Running starts our official group training program on May 27th for both fall and winter marathoners.
We start training earlier than many in Houston because we have found that 1) Most runners need more time to knock the cobwebs off after last season and 2) Beginners need more time to build a base before ratcheting up miles to get them race ready 3) Fall marathoners (Chicago, New York, DC Marine Corps etc.) just don't have as much time to train up for their races.
Between now and the start of the marathon training season there are a few things you need to do now to get back into that marathon training mindset, reduce your risk of injury and start building or amping up your running base. Here is a quick list of things you need to do now:
Map Out Your Race Calendar, Pick Your Races & Register!
Take a look at the race calendar, pick a goal race or races and register! Nothing get you motivated more than putting your money where your mouth and your legs are and plunking down your hard earned cash on race bibs. Our favorite resource for picking races is marathonguide.com who list marathons and half marathons in the US and Internationally in chronological order. Many popular races already reach capacity in the spring and others like New York and DC Marine Corps use a lottery system to determine who gets in. Some race like the Houston Marathon open up a limited time window days after the race and then open it back up for first come, first served registrations until they hit their cap.  Houston's primary registration period opens in June each year.  . Don't get shut out like some of our runners have in the past by waiting until the last minute to sign up for that goal race. Plan ahead, do your homework and register!
Join In Flight Running or Another Training Group Program In Your Area
We would love to have you on board with In Flight Running team this upcoming season if you live in the Greater Houston Area. If you are reading this from the other side of the country or the world then find seek out a group training program in your area. Training with a group is essential for first-timers and even seasoned marathon vets really need the power of the group to challenge them. Group training gives you professional coaching, built in accountability and camaraderie with others who love the sport of long distance running as much as you do.  That's a win-win-win!
Broadcast Your Goal to Everyone You Know!
If you are a first-timer especially, announce to the world that you plan on training for and finishing a marathon or half marathon. They may think you are crazy but the act of sharing your big goal will set your motivational gears into action quickly. And when you do finish that race wear your medal at work with pride so everyone knows you conquered your goal.
Start Running Now!
Buy a fresh pair of running shoes and start running low-mileage, base-building runs of 2-5 miles mid week with one slightly longer long run of 4-8 on the weekend.  If you are real rusty start building a base by alternating periods of walking and running until you can stomach running 2-3 miles without stopping. Beginners should be able to comfortably run 3-5 miles continuously before starting your official marathon training season in May or June.
Build Strength & Power Now To Tolerate The Training Season
Now is the time to build overall strength by lifting weights and strengthening your core body (trunk muscles). Get at least 2, overall body workouts in each week using a 2 set routine of 12-17 reps per set to failure. Allow 2 days of recovery between weight training workouts. Don't make the mistake that most runners make and leave out the leg muscles. Getting your body and legs strong now will help fend off nagging injuries during your training as weekly mileage builds. Being stronger during the season will also allow those in warm weather cities like Houston to tolerate those hot long runs During July, August and September.
Visualize Victory: Your Finish Line & Race Bling
Sports psychology tells us that visualization is huge when it comes to conquering athletic endeavors. So during your training or warm up racing picture yourself crossing that finish line of your goal race frequently.  Your moment of glory will come to pass with smart training, hard work, perseverance and a hungry heart. Replay that moment in your head before it comes to fruition.
God Speed! With Proper Training, You Have What It Takes To Succeed!
Realize that your body was meant to do great things in this lifetime. God has given you an incredible machine to help you achieve greatness in your own life. Train hard…God Speed and we will see you at the finish line!